Click Photo to View Port Ludlow in 360
Nestled on the shores of Puget Sound, Port Ludlow hosts beautiful residential neighborhoods, a boutique waterfront inn, a 300-slip marina, and a championship 18-hole golf course. The award-winning Fireside Restaurant offers sweeping views of Ludlow Bay and a daily menu featuring the bounty of the local farms. For those seeking adventure, Port Ludlow offers a variety of activities to enjoy the wonders of Mother Nature. Take a kayak or a stand-up paddle board into the bay and explore the twin islands. Hike or bike some of the 30+ miles of trails and experience the magical views and abundant wildlife.  If it's a nice walk you're in the mood for or looking for a place to set down a chair, head to the beach and soak in the views.
"Excellent rooms, superior restaurant, great customer service, fantastic golf course! You have it all!"

"Port Ludlow is one of the most charming resorts I have ever stayed in. Whether inside the guesthouse, or outside enjoying a cocktail on the deck, one feels completely relaxed and enchanted by their surroundings."

"Everything was top notch – the beautiful location, delicious food, cozy rooms, and friendly staff. The only thing not up to par was my golf skill!"

"The staff was astonishing, there wasn't anything that they couldn't do, wouldn't do or create to make everything just perfect! The customer service was beyond professional, it was personal. The staff took care of you like you were family. It didn't matter what it took to get things done, it got done."

"I have never been treated better at an establishment than I was treated at The Inn. The staff not only took care of, but anticipated our needs. I can't say enough about the quality of this facility and its staff; they have my unequivocal recommendation."

"A very welcoming and professional staff compliments a beautiful and well planned facility. Though here on business, we were greeted by comfortable and well-appointed rooms providing many luxury amenities, and excellent food for breakfast, lunch and dinner with attentive service. The relaxing location made our stay much more a personal, pleasurable retreat than a typical business grind. Thank you Resort at Port Ludlow."

"The #1 thing I can say about the staff at Port Ludlow Resort is their customer service. Definitely leaps and bounds ahead of most. I always felt like top priority. Seriously, from the time I set-up the event, to arriving, to the time we left, everyone was extremely nice, professional and made us feel welcomed!"

"We have used the meeting room over the years with six or seven corporate and non-profit groups. It is one of the best spaces for facilitated meetings in the nation. And, we know, because we have spent over 30 years leading groups in less effective meeting rooms across the country. The Port Ludlow Inn has wonderful views, satisfying meals, and a perfect settings for stays and for meetings."
GOLF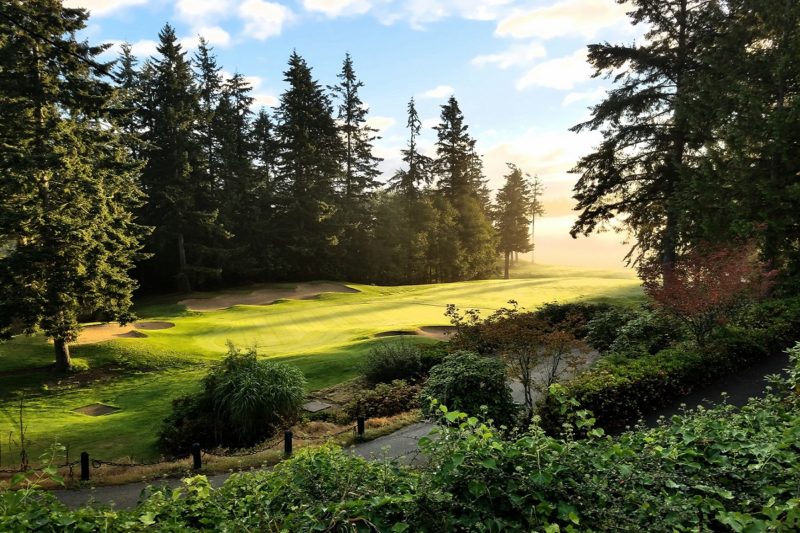 Players of all skill levels will appreciate the 18-hole championship layout and its rolling fairways, abundant wildlife, historic logging stumps, and incredible views of the Hood Canal, Ludlow Bay, and the Olympic and Cascade Mountains.
MARINA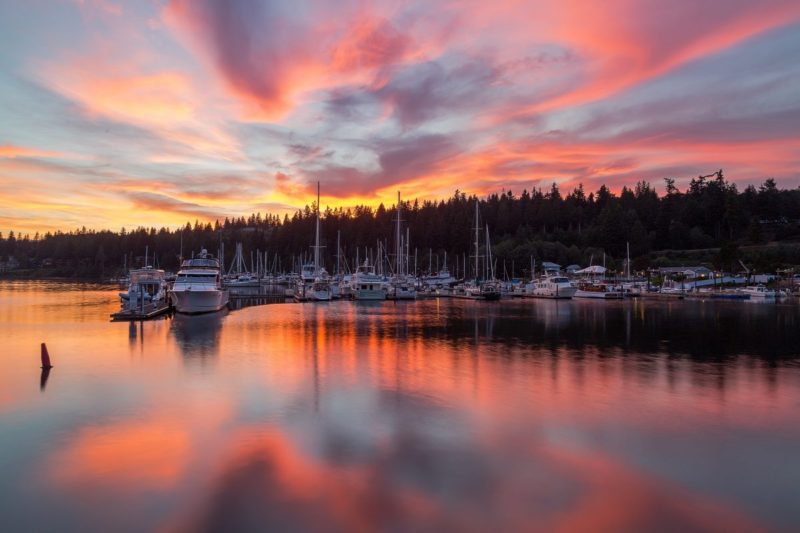 With 300-slips and accommodating vessels up to 200′, the marina is perfect for a yacht club cruise, rendezvous, or getaway. Our goal is to provide an experience that will make us your favorite Puget Sound port of call.
WATERFRONT DINING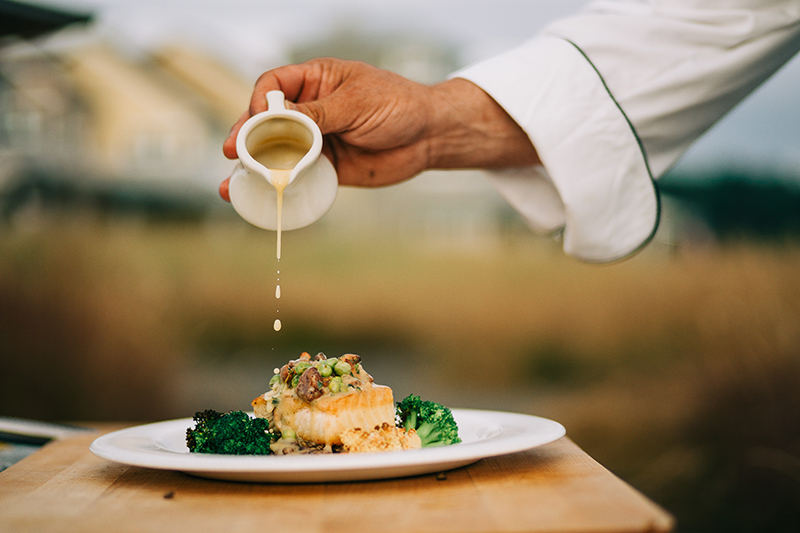 Savor the bounty of the local farms, artisan meats, and cheese, and celebrate the best the Pacific Northwest has to offer. The Fireside Restaurant is an ideal setting for farm-to-table Northwest cuisine. Open daily for Lunch and Dinner and weekend Brunch. The dinner menu changes daily to reflect the best our region has to offer with local, in-season ingredients.